about us
gumi Vietnam JSC, originated by gumi Japan (Ebisu, Japan), is a vibrant and fast growing IT company offering a suite of IT - related software services and creative digital content products. Incorporated since 2012 in Vietnam, we have established ourselves as a trusted and reliable long-term partner for many of our customers. Currently, gumi Vietnam main strength focuses on developing mobile applications, open source Web System and HTML5 programming. We are driven by our belief: '' Seeking first to understand before being understood'' . We know that knowing and understanding client needs is at the center of every successful business. If you are looking for a partner to enhance your business capabilities, gumi Vietnam is your ideal platform.
Our clients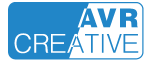 our groups

We are a strong team: gumi Japan, gumi VN, gumi Solutions, Vand which is constantly innovative and creative to bring quality technology solutions. With the desire to create a competitive advantage based on new and unique ideas, gumi groups always meets the development goals of our customers.
our mission
gumi Vietnam wishes to become a leading companion of organizations and businesses in providing innovative and highly applicable technology solutions and products to promote business activities develop effectively. During the operation, gumi Vietnam always strives with the highest goal of bringing satisfaction to customers with professional working style, ensuring the accuracy and timeliness of projects. In addition, gumi Vietnam is a pioneer in new technology trends that contribute to the industrialization and modernization of the country in the context of intergrating the world's economic.
gumi style
Ready for innovation
gumi members regularly update new programming languages ​​and are ready to take new opportunities to improve more skills and experience. Therefore, the self-study ability through books, documents, the Internet and through friends is indispensable.
Teamwork - The first success factor
We always dignify the spirit of cooperation and team building by sharing knowledge and experience in order to create a smooth coordination at work with your colleagues and improve the ability to present, communicate, behave in the process of working.
Dare to challenge and be creative
The challenge brings us great development and knowledge, which is also the source of the creative drive in every member at gumi. We are always concerned to solve problems in detail, which is why gumier always has the motivation in every working day. The desire for creativity and passion for technology are always present in each member.
Problem solving skills
Difficulties and obstacles always occur unexpectedly in any projects and enterprises. However, we accept all the problems, view, consider and analyze thoroughly to find the best cause and solution. The experience brings to gumi is accumulated from the difficulties in each project, which has built up gumi's awareness and composure to overcome obstacles.
Interesting about us?